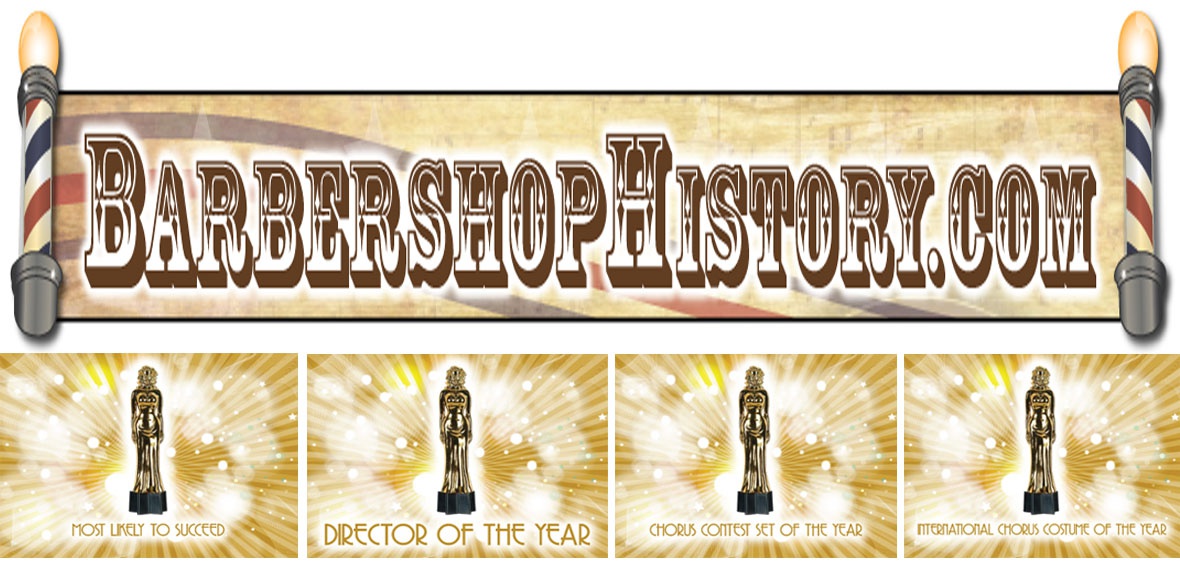 Pride nominated for FOUR Barbie Awards
BarbershopHistory.com readers recently nominated Pride of Portland Chorus for FOUR Barbie Awards, which are announced annually following International Competitions (click here for an explanation of what the Barbie Awards are). Pride is pleased as punch to be nominated in the following categories:
Most Likely to Succeed
Director of the Year
Chorus Contest Set of the Year
Chorus Costume of the Year
We are very honored to receive this recognition and are keeping our fingers crossed for good outcomes! The Barbie Award nominees and winners are chosen exclusively by BarbershopHistory.com readers like YOU! Voting begins Friday, January 2, 2015 at BarbershopHistory.com.