Visit a rehearsal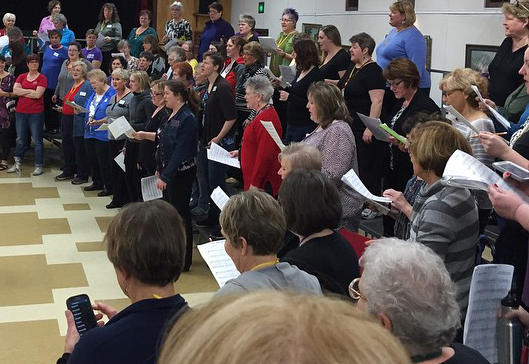 We rehearse via Zoom on Wednesday evenings, from ~7:00-9:00 pm and guests are welcome at all rehearsals. Come and visit us! Just send us an email to let us know you'd like to attend one of our virtual rehearsals. Feel free to ask us any other questions you may have, too.
Our rehearsal hall (once we actually get back to rehearsing in person!) is located at:
Latvian Lutheran Church
5500 SW Dosch Rd
Portland, OR  97239
Need some help finding us? Click here for a map: http://goo.gl/maps/EYtey
We look forward to meeting you.