The History of Pride of Portland
Within Sweet Adelines' Region 24, two Portland-area choruses, Blue Lake and Willamette Sound, had a unique connection: brothers! Yvonne Whedon, long time director of Blue Lake Chorus, was ready to retire and had invited Mike McCormic to co-direct with her. Mike's older brother, Tim McCormic, had directed Willamette Sound Chorus since its inception in 1996, and the two choruses shared a friendly rivalry.
Blue Lake and Willamette Sound had won their share of Region 24 championships, but struggled to place well internationally. A question began to intrigue both choruses: what if these two regional winners combined into a larger, stronger, single chorus that could be more competitive internationally?
The idea took a backseat until the two choruses met at the 2000 Region 24 Competition, with Willamette Sound edging out Blue Lake by a mere four points, 604 to 600. Afterwards, retirements and work obligations meant director positions were in flux, and it was time to re-evaluate the idea of Blue Lake and Willamette Sound combining forces. Finally, in November of 1968, Pride of Portland was born and Mike McCormic became Pride's first director. With the return of its charter to International, Willamette Sound withdrew from the 2001 International Competition, allowing the second-place chorus, Blue Lake (now Pride of Portland) to represent Region 24 at International. Pride of Portland was over 140 strong when it hit the international stage for the first time in 2001, finishing an astonishing tenth place.
In 2013, Region 24 was disbanded and Pride became part of Sweet Adelines International's Region 13.
And so, while the story behind Pride of Portland Chorus begins in 2000, in reality, we have now celebrated over 50 years together under the Blue Lake Charter! 
The Ryan Heller Years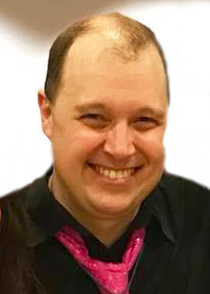 In 2002 after the current director stepped down, Pride began a new director search. Following careful consideration, the chorus found Ryan Heller. Despite his youth, Ryan thrilled the chorus at his audition, exhibiting an encyclopedic command of musical theory, impeccable credentials, and a relentless drive. Ryan's skills translated into success: at his directorial debut in 2003, Ryan won the Novice Director Award and Pride of Portland earned its second regional championship.
During Ryan's tenure, Pride won every regional competition it entered, had five top ten international finishes, and was named Most Entertaining Chorus at the 2010 International Competition in Seattle. We broke the prestigious 700-point barrier in 2013 with a powerhouse performance that elevated Ryan to the rank of Master 700 Director. Under his leadership the chorus won eight regional championships and placed as high as 4th internationally.
Ryan directed Pride of Portland Chorus for over 16 years. In May of 2019, he left to pursue other musical endeavors in Austin, Texas. The skills and drive he instilled in the chorus remain to this day.
A New Era with Drew Osterhout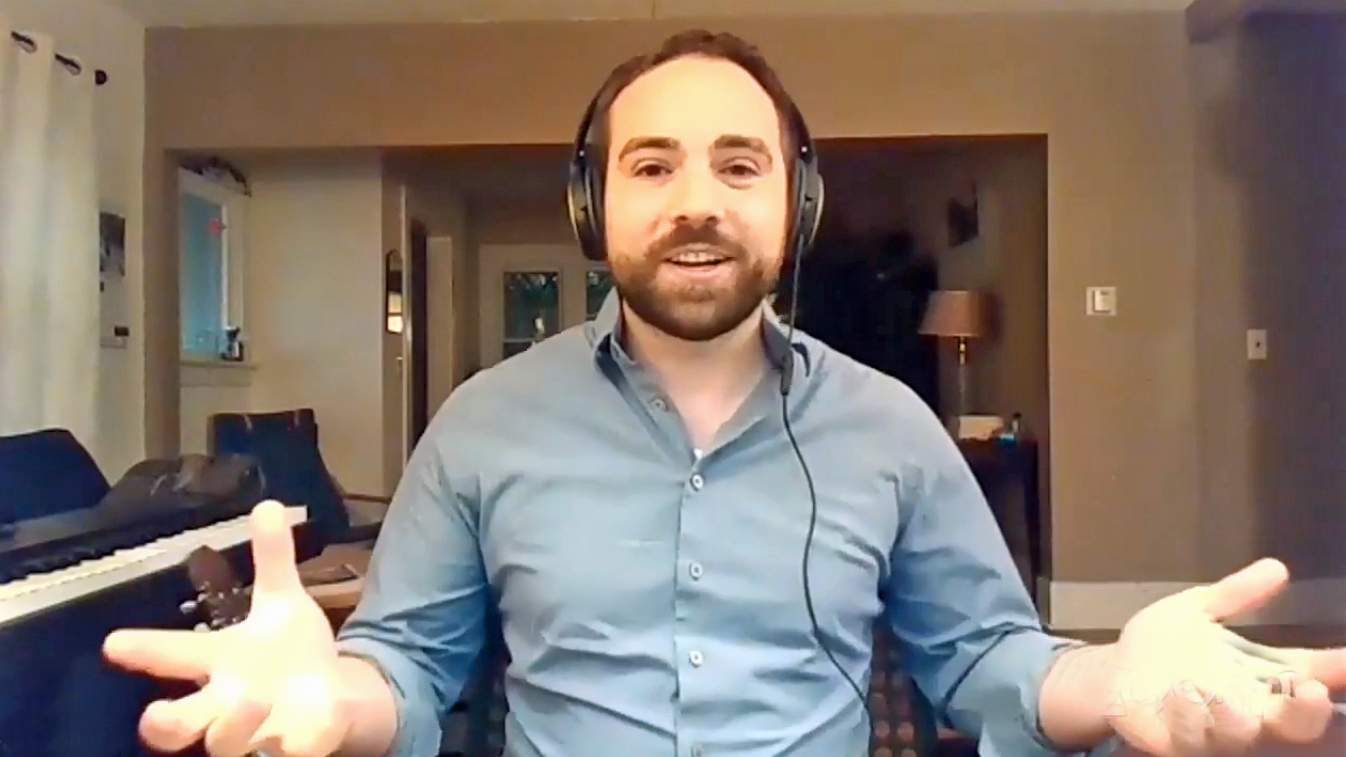 In 2013, Drew Osterhout, moved from Washington State to St. Louis, MO with his mind on honing his musical skills and soaking up everything barbershop with the four-time BHS championship chorus, Ambassadors of Harmony. While with the Ambassadors, he was baritone section leader, a quartet member, and part of the front row. An opportunity to return to the Pacific Northwest led Drew to audition as Pride's new director. He impressed us with his acumen and personality at his working interview, and we were thrilled when he accepted the position!
Eight months after Drew began directing, COVID-19 drastically changed how Pride of Portland—and the world—met. Rehearsals were held on Zoom. Meetings were virtual. Performances took place not on a stage, but on YouTube. And yet, through it all, Drew remained positive and upbeat. His enthusiasm (and considerable tech skills) helped us through the pandemic! Now that we are enjoying live rehearsals again, Drew's passion still guides us. He brings new ideas, energy, and excitement to the chorus, and we're seeing many new faces on the risers because of that.
In his spare time, Drew is one of the Head Clinicians of Harmony Explosion Northwest and sings with PDX Voices, a mixed barbershop chorus. Drew has sung in numerous quartets, including Spitfire Quartet (2019 BHS International competitor), and his current quartet, Argonauts. His "day job" is teaching introductory physics at Portland State University.
Pride has a very exciting future under Drew's direction!
We're an Award-Winning Chorus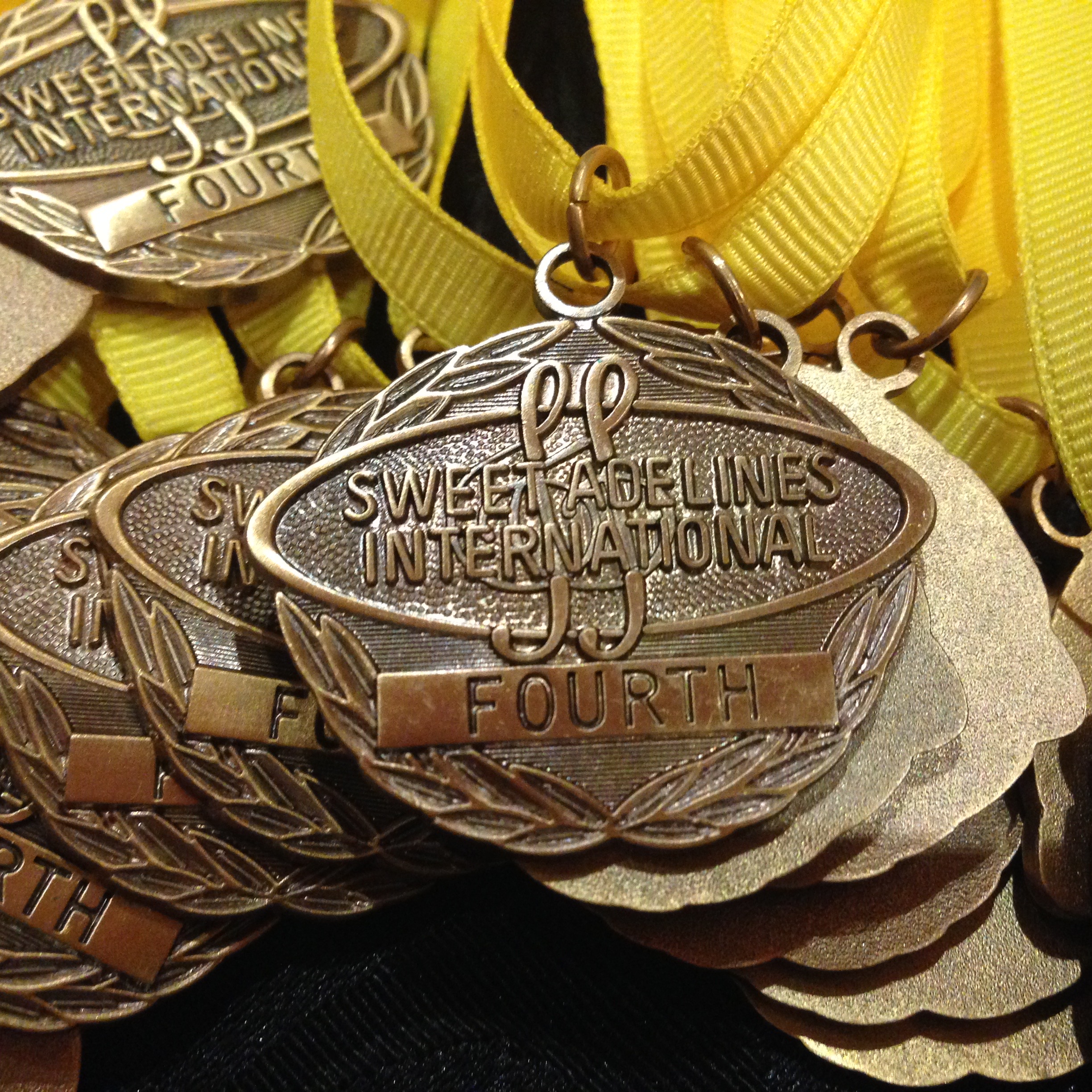 Historically, Blue Lake Chorus won five Region 24 championships, and Willamette Sound won two. Since it officially became Pride of Portland Chorus in 2000, the chorus has won regional championships nine times. We have represented Region 24 (now disbanded) and Region 13 seven times at Sweet Adelines International (SAI) conventions, competing in vibrant locations such as Honolulu, Seattle, Denver, Las Vegas, and--in 2022--Phoenix. During those competions at the international level, Pride placed in the Top Ten each appearance, topping it off with a 4th Place medal in 2014.
Other honors include win SAI's Most Entertaining Chorus Award in 2010, and being a semi-finalist in America's Got Talent in in 2012!