The History of Pride of Portland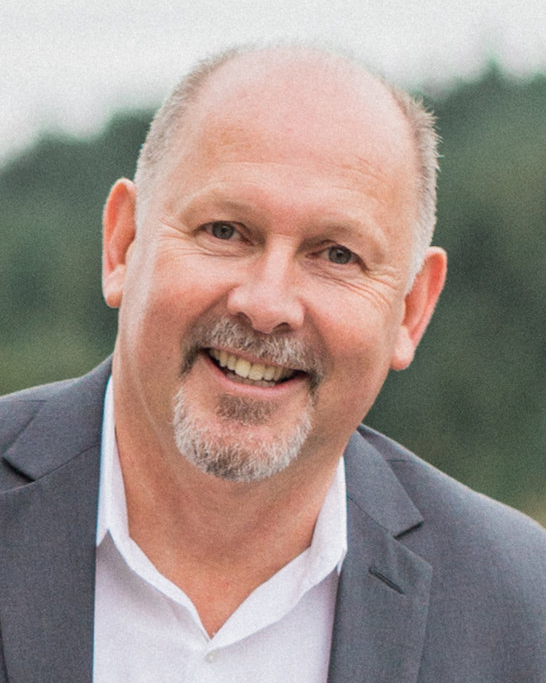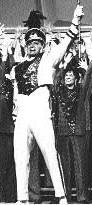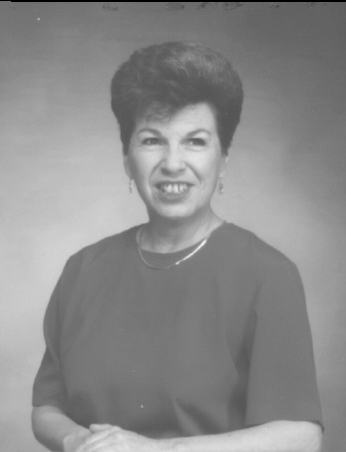 Back when there was still a Region 24, two Portland area choruses, Blue Lake Chorus and Willamette Sound Chorus, had a unique connection: brothers!
Yvonne Whedon (right), long time director of Blue Lake, was ready to retire and had invited Mike McCormic (center right, from when he was our "Music Man")  to co-direct with her. Mike's older brother, Tim McCormic (far right), had directed Willamette Sound Chorus since it's inception in 1996. The two choruses shared a friendly gamesmanship, not unlike sibling rivalry.
Blue Lake and Willamette Sound won their share of Region 24 championships, but struggled to place well internationally. A question began to intrigue both choruses. What if these two regional winners combined into a larger, stronger single chorus that could be more competitive internationally?
The idea took a backseat until the two choruses met, for the last time, at the 2000 Region 24 Competition. Willamette Sound edged out Blue Lake by a mere four points, 604 to 600. But it was a milestone for both, as neither chorus had reached 600 points before. Blue Lake's score of 600 won Yvonne the much deserved and coveted title of Master Director.
Yvonne retired after that competition and took her place on the risers. Mike took over as director of Blue Lake. Due to work considerations, Tim stepped down as Willamette Sound's director. Nancy Kurth filled in as interim while a director search was planned at Willamette Sound.
The timing proved irresistible for re-evaluating the idea of Blue Lake and Willamette Sound combining forces. After numerous discussions and consultation with Sweet Adelines International, members voted to rename Blue Lake and dissolve Willamette Sound. They kept Blue Lake's charter, originally granted on November 8, 1968. On December 31, 2000, Pride of Portland was born. Mike McCormic became Pride's first director, and the chorus won its first Region 24 competition in 2001. This was the first of many championships. And so, while the story behind Pride of Portland Chorus begins in 2000, in reality, we have now celebrated over 50 years together under the Blue Lake Charter. 
With the return of its charter to International, Willamette Sound withdrew from the 2001 International Competition, allowing the second-place chorus, Blue Lake (now Pride of Portland) to represent Region 24 at International. Pride of Portland was over 140 strong when it hit the international stage for the first time in 2001, finishing an astonishing tenth place.
Pride's first regional championship qualified the chorus to compete at the 2002 International Competition. Due to family and work obligations Mike stopped directing the chorus in 2002. Zoe Thompson, former International President and director of Lakeside Chorus in Seattle, stepped in as interim director while we prepared for International in Nashville.
Welcome to Ryan Heller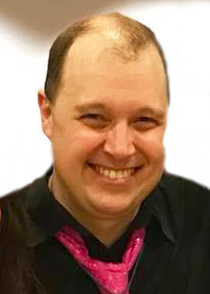 Pride also began a new director search. They looked carefully at the job requirements for their next musical mentor. Members wanted someone who would not only return them to the top 10, but would launch them to the next level. The chorus was so fortunate to find that person in Ryan Heller. Despite his youth, he thrilled the chorus when he came for his director audition, exhibiting an encyclopedic command of musical theory, impeccable credentials, and a relentless drive that most veteran directors would envy. Little wonder, as Ryan had been immersed in barbershop from the cradle. Mom and member Kris Pederson was a Sweet Adeline even before he was born.
Ryan's natural leadership skills translated into success. At the 2003 Region 24 Competition – his directorial debut, Ryan won the Novice Director Award while Pride of Portland earned its second regional championship. At the 2004 International Competition in Indianapolis, Pride scored their highest finish to date – 7th place!
Ryan transformed what it means to be Pride of Portland, reshaping the chorus through education, personal vision, and a fierce love of barbershop!
During Ryan's tenure, Pride won every regional competition it entered with five top ten international finishes, achieving the Most Entertaining Chorus Award at the 2010 International Competition in Seattle.
In 2013, Pride celebrated Ryan's 10th anniversary in style with a record-breaking score at the last Region 24 Competition in Boise. Pride of Portland broke the prestigious 700-point barrier, earning a mind-blowing 701 points with a powerhouse performance that elevated Ryan to the rank of Master 700 Director.
International reviewed all regions and made significant changes. Region 24 was no longer and Pride is now part of Region 13, the North by Northwest Region.
Ryan directed Pride of Portland Chorus for over 16 years. He left, to pursue other musical endeavors in Texas, following the 2018 International Competition in St. Louis, Missouri. Under his leadership the chorus won eight regional championships and placed as high as 4th internationally. As noted earlier, Ryan is a Sweet Adelines Master 700 Director; an honor few other Sweet Adeline directors can claim! He remains a popular coach, speaker and guest conductor, and is currently directing a SAI chorus in Texas. With his trademark exuberance, Ryan works to bring out the optimal performance in each musician.
A new era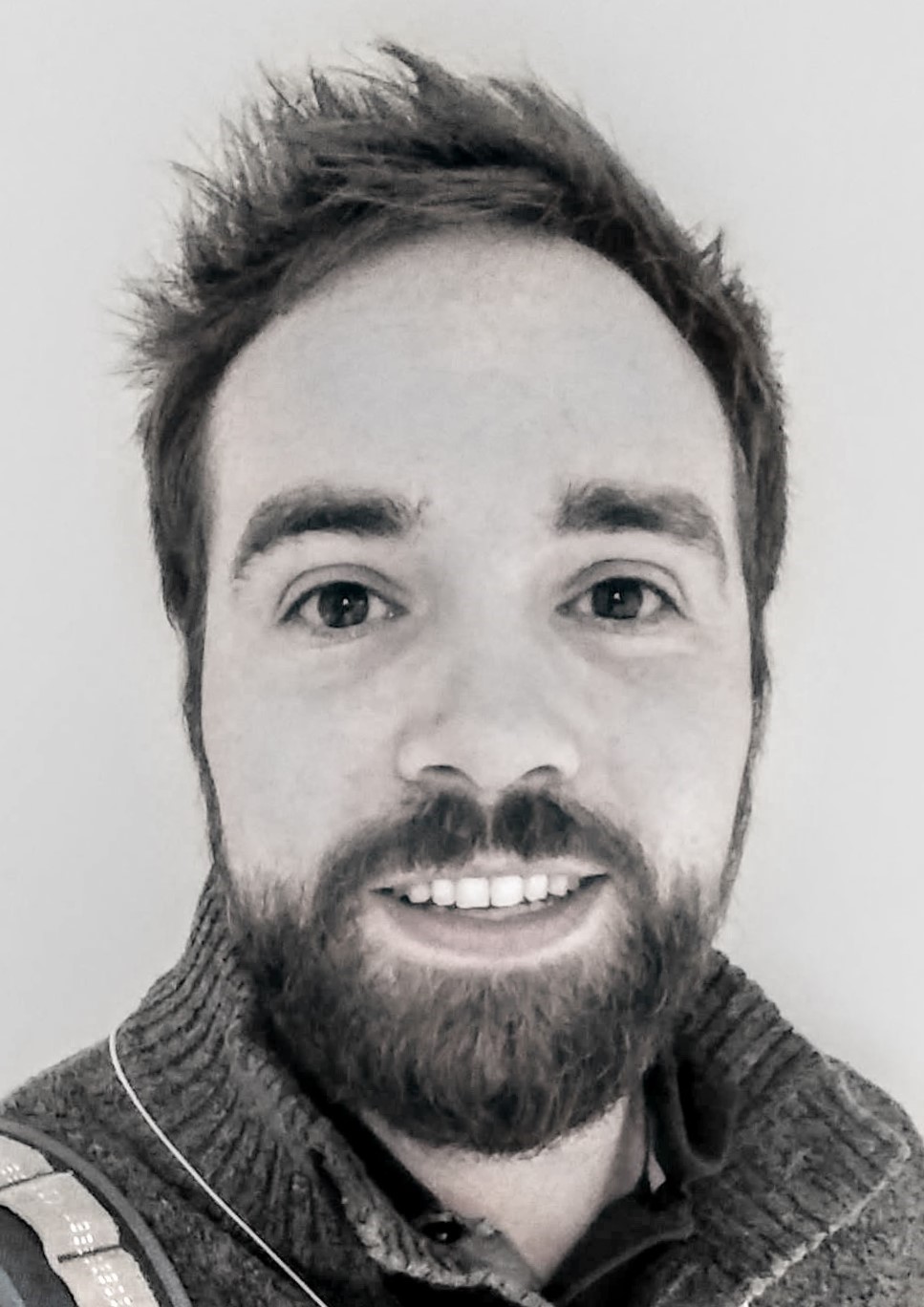 In November 2019 Pride of Portland embarked on their new director search. We were thrilled to hire Drew Osterhout, a Pacific Northwest native, who spent the last few years in St. Louis honing his skills with the four-time Barbershop Harmony Society (BHS) championship chorus, the Ambassadors of Harmony, where he was baritone section leader. At the 2019 International BHS Convention, the Ambassadors of Harmony placed second in the competition!
Drew's other barbershop experience includes his role as Head Clinician for Harmony Explosion Northwest and co-directing Northwest Vocal Project Chorus to a 6th place international finish in 2012. Drew has sung in numerous quartets, most recently with Spitfire Quartet (2019 BHS International competitor).
Pride looks forward to a very exciting future under Drew's direction!
Nine Time Region 13/24 Champions
2001 10th Place Overall Chorus at SA International in Portland, Ore.

2003 Region 24 Champions

2004 7th Place Overall Chorus at SA International in Indianapolis, Ind.

2005 Region 24 Champions

2007 Region 24 Champions

2008 9th Place Overall Chorus at SA International in Honolulu, Hawaii

2009 Region 24 Champions

2010 Most Entertaining Chorus Award and 9th Place Overall Chorus in Seattle, Wash.

2011 Region 24 Champions

2012 8th Place Overall Chorus at SA International in Denver, Col.

2012 Semi-finalist in America's Got Talent!

2013 Region 24 Champions and broke the 700-point barrier

2014 4th Place Overall Chorus at SA International in Baltimore, MD

2015 Region 13 Champions with a record-breaking score of 721

2016 6th Place Overall Chorus at SA Interational in Las Vegas, NV

2017 Region 13 Champions

2018 8th Place Overall Chorus at SA Interational in St. Louis, MO

2019 Region 13 Champions
A historical perspective
Willamette Sound:
1997, Region 24 Champions in Portland, OR
1998, 23rd Place Overall Chorus at SA International in Nashville, TN
2000, Region 24 Champions in Portland, OR
Blue Lake Chorus:
1989, Region 24 Champions in Idaho Falls, ID
1990, 13th Place Overall Chorus at SA international in Salt Lake City, UT
1992, Region 24 Champions in Idaho Falls, ID
1993, 12th Place Overall Chorus at SA International in Indianapolis, IN
1994, Region 24 Champions in Eugene, OR.
1995, 18th Place Overall Chorus at SA International in New Orleans, LA
1996, Region 24 Champions in Eugene, OR
1997, 27th Place Overall Chorus at SA International in Salt Lake City, UT
1998, Region 24 Champions in Spokane, WA
1999, 26th Place Overall Chorus at SA International in Atlanta, GA