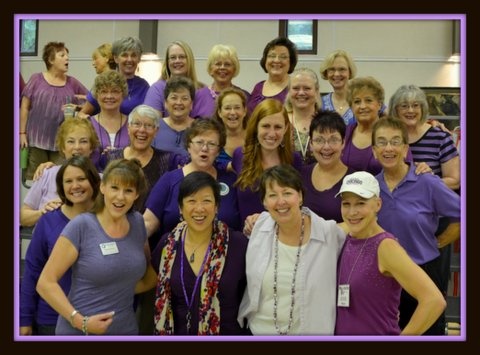 Pride Of Portland Chorus Launches New Website
Pride of Portland is thrilled to announce the launch of their new Groupanizer website! The content is comprehensive and the style and look exceeded our wildest expectation. As we prepare for International in Baltimore, we couldn't have asked for a better presence on the internet. 2013 was Pride's best year yet. We scored a record-breaking 701 at Region 24's last competition, and as we look forward, we hope to make 2014 even better!
Pictured: The guardians of cool, Pride of Portland's bass section.