Annual Show A Roaring Success!
Recently Pride of Portland presented their annual show, Steppin' Out. It was a huge success, debuting new songs, a new costume, and a new championship attitude. They are roaring toward Baltimore and Sweet Adelines International competition.Not only did Pride perform to a sold-out matinee and packed evening show, they were honored to share the stage with two of Sweet Adeline's preeminent quartets: the 2013 International Quartet Champions, LoveNotes, and the 2013 North by Northwest Region 13 Quartet Champions, Pepper.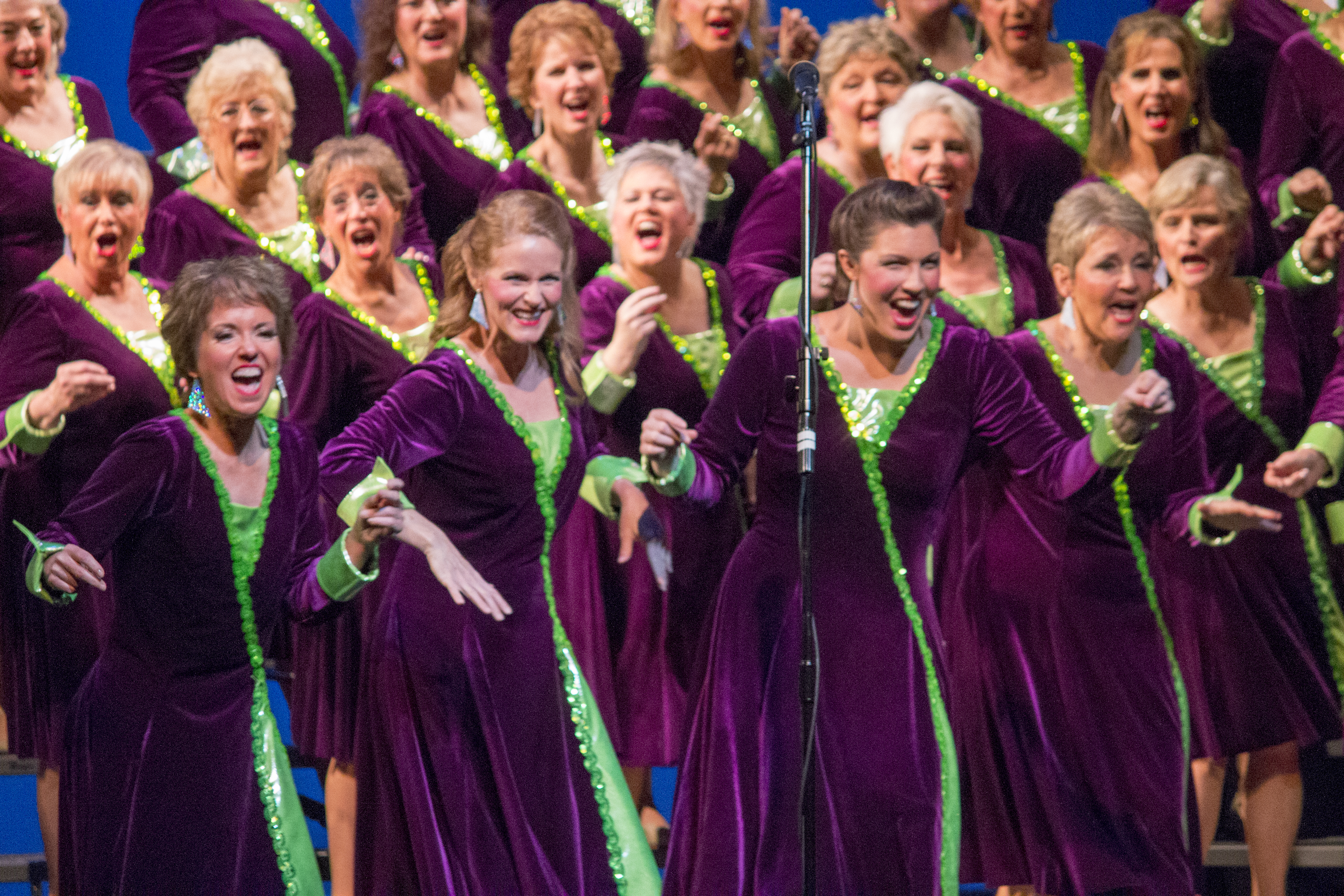 With the wonderful Lea Beverley as emcee, Pride opened the show with the toe-tapping Here and Now, priming the audience for songs to come. They followed with several repertoire pieces, ending with the two songs that will set the stage in Baltimore, launching them into the final round, the soaring ballad, If I Had My Way, and the commanding up tune, Floatin' Down To Cotton Town.
Pepper then took the stage charming the audience with skill, humor and an eclectic entertainment package, ending with a rousing rendition of a Mozart operatic piece from The Magic Flute. The crowd was delighted.
After intermission, the International Queens, LoveNotes, opened with an exciting rendition of the love theme from the James Bond thriller, "Skyfall". The beauty and artistry that clinched their gold medal was clearly evident throughout their performance, including their humorous bits about Skyping and their clever classical music mash-up. The, finished with their most requested song, a medley from "Phantom of the Opera" that was jaw dropping in its emotional impact and vocal dexterity.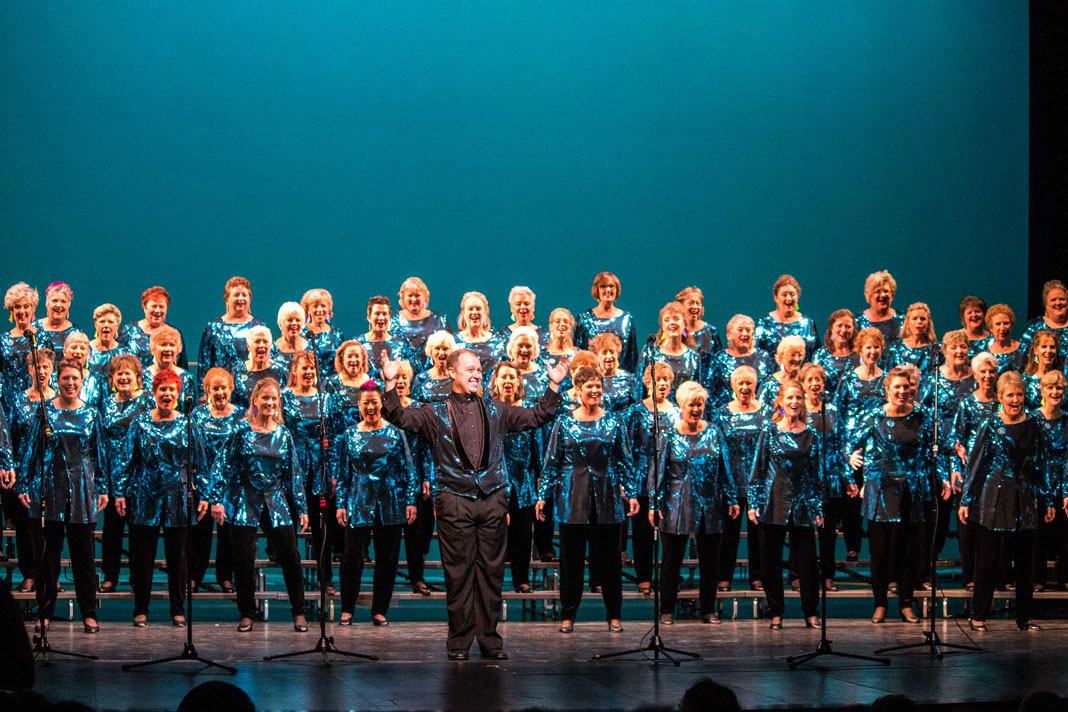 Pride then stormed the stage in their stunning new costumes. They jump-started the audience from the electrifying first pitch, blasting off into their final round package for Baltimore. The red-hot medley, I Don't Care If The Sun Don't Shine/Steppin' Out, got things rolling. They showcased their range with a piece from the movie, "Pitch Perfect", captivated the audience with, Because of You, then brought down the house with the show-stopping, Puttin' On The Ritz.
Concluding the show, Director Ryan Heller stepped to the podium with a sincere thank you to all, including his chorus who has worked diligently to prepare for International competition. The Pride then sang their thank you with Henry Mancini's, Sometimes. 
For the finale, and since it is the 200th anniversary of the writing of the national anthem, Pride, LoveNotes and Pepper brought the audience to their feet with The Star Spangled Banner. A fitting ending for an amazing show!