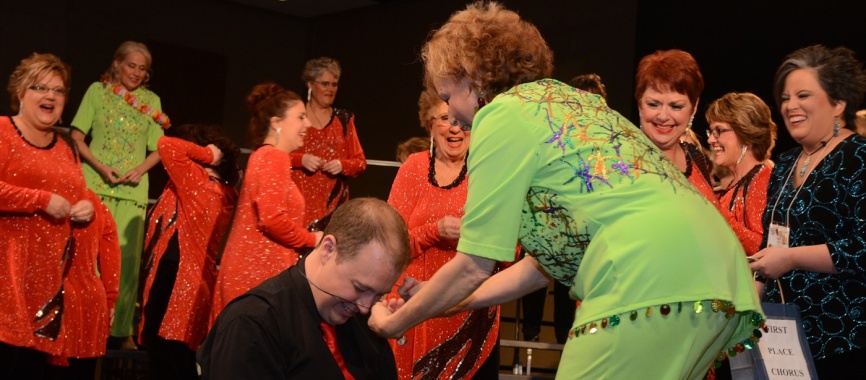 Pride of Portland scores 701 at Regional Contest
Scoring 701 and winning First Place Chorus, Pride of Portland joined the elite ranks of Master Chorus. This was accomplished during the final Region 24 Competition held in Boise, Idaho, April 2013.
With this regional win, Director Ryan Heller attained the honored Master 700 Director level. Presently there are only twelve Sweet Adeline Directors wearing the Master 700 Director pin.