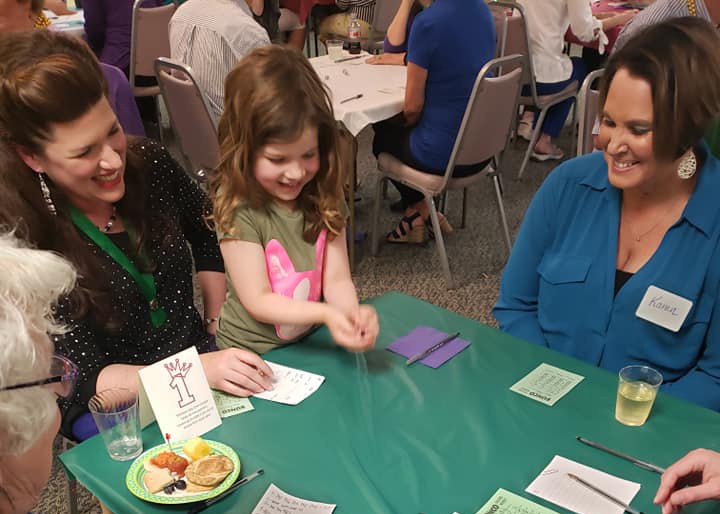 Our first Bunco Blast Fundraiser a success!
The dice were HOT on June 1, when Pride of Portland Chorus hosted their first Bunco Blast Fundraiser. We had friends and family from near and far joining us at the beautiful TaborSpace for fun, games, music and laughter.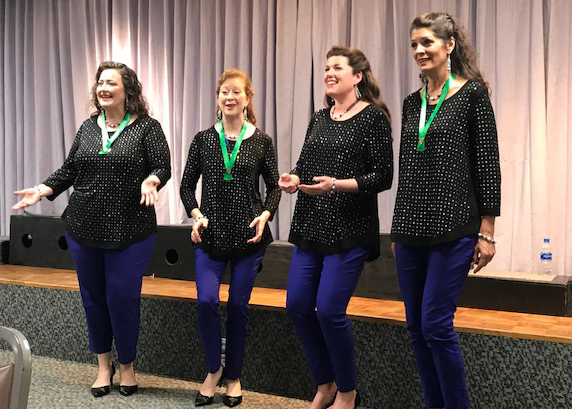 Pride's very own Happenstance Quartet was on hand to greet our guests with their own special sound. The ladies generously entertained between rounds (and whenever they weren't filling in as "ghost players").
Guests had many options to choose from when making their contributions to the chorus, including an envelope wall with great prizes valued from $25 to over $100. At halftime, we had a "Heads or Tails" bead game and a performance by the chorus. After the final round, we drew the winners of the raffle baskets. Even the Bunco prizes were a hit!
Our success was evident in the happy smiles on all the faces as we bid our guests good day, swept the floors, and turned out the lights. Well played, Pride! Well played!