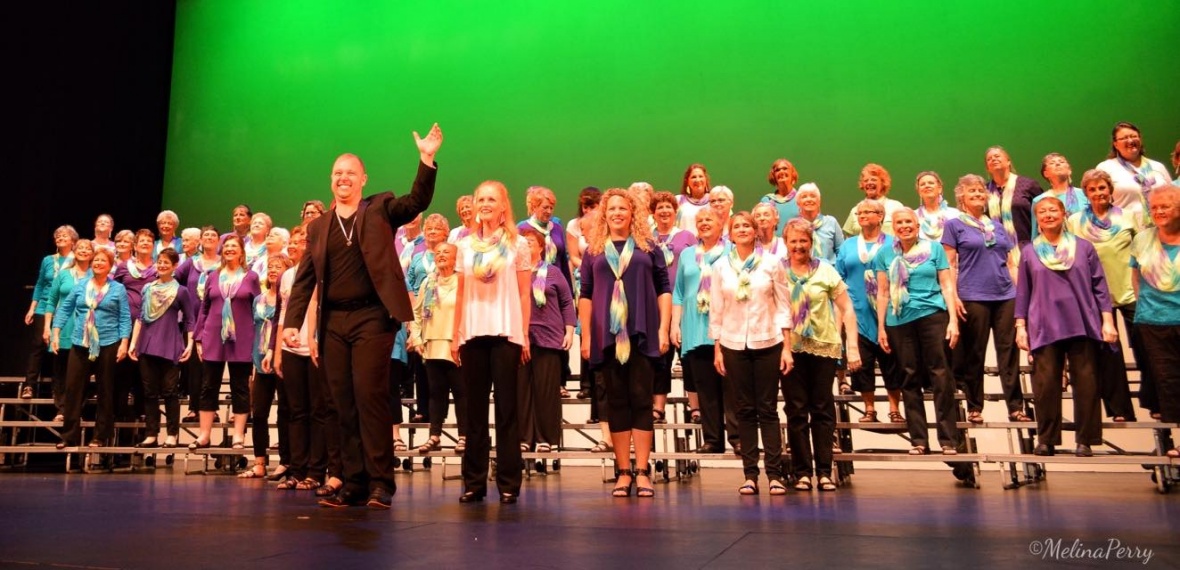 Kia Ora, New Zealand!
Pride of Portland said "Kia Ora" on Sunday, February 19 to new-found friends in New Zealand! A group of over 100 members, guests, and family spent two weeks singing, sightseeing, and meeting the fabulous people of New Zealand!
The idea was hatched back in 2012 when Portland Chorus' director, Ryan Heller, shared with Kate Veeder, a Kiwi Sweet Adelines, his dream of visiting the shores of New Zealand with the chorus.That dream became reality when New Zealand Sweet Adelines volunteers became a team of can-do people who happily pitched in as volunteers.Galvanized by Kate, they met and got underway to create a tour that would celebrate New Zealand's best.
The tour grew into a 14-day itinerary that included Rotorua's geothermal areas with shooting geysers, natural hot springs and boiling mud pools; Pacifica performances showcasing Maori culture; the shires of Hobbiton from The Lord of the Rings movie set; a boat tour to see unique and rare Maori carvings; and a gondola ride in Queenstown to view the sweeping Remarkable Mountain Range. The group also went sailing on the TSS Earnslaw steamer ship across Lake Wakatipu; took a Milford Sound cruise amidst spectacular scenery; and visited Akaroa, a historic French settlement nestled in the heart of an ancient volcano. These were just some of the many exceptional and breathtaking places the travelers experienced on their tour that showcased both exhilarating scenery and the warm wholesomeness of New Zealand's people.
The trip included shows with three Kiwi choruses: Greater Auckland Chorus, Wellington City Chorus, and Christchurch City Chorus. And, oh yes, there was bungy jumping! A thrilling and bold New Zealand activity that involves jumping from a tall bridge over a river while attached to an elastic cord. Ryan did it!
This was the trip of a lifetime for many of us, and being able to share our art form with other women who also love it halfway across the world was exhilarating and moving. We have made memories--and new friendships--that will last forever!