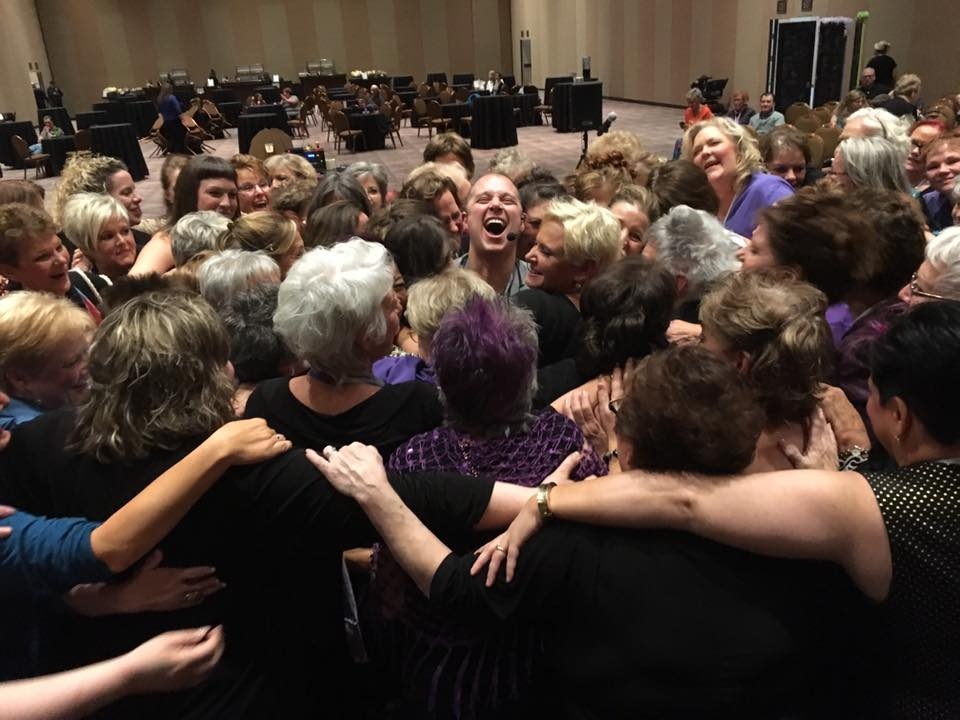 Pride of Portland takes 6th Place medals in Vegas
Pride of Portland Chorus competed at the Sweet Adlelines International Convention on October 20 and 22, 2016, in Las Vegas, NV. And WOW, what a week! When things were all "said and sung," we came home with a 6th Place International medal; a wonderful reward for many, many months of hard work! 
We want to acknowledge our special coaches, Erin Howden, Sharon Babb, Carole Persinger, and Sandy Marron. Thank you for all your pearls of wisdom and vocal skills you shared with us.
We appreciate that Speed of Sound Quartet became members of our chorus and participated in a powerful performance of Bridge over Troubled Water. If you'd like to see our finals set on YouTube, just click here.