Pride of Portland Annual Show with ClassRing Quartet
Join Pride of Portland Chorus as we take to the starting gate for our journey to Louisville, KY and the 2019 Sweet Adelines International Competition!
Saturday, October 26, 2019  |  6:00 pm 
Tiffany Center, 1410 SW Morrison Street  |  Portland, OR
CLICK HERE FOR A FLYER!
Tickets
•  $25.00 ($27.24 w/online service fee): General admission
•  $20.00 ($21.99 w/online service fee): Students/seniors (65 and older)
•  FREE for children 9 and under
•  $15.00 ($16.74 w/online service fee): Afterglow 
•  To get your tickets, see your favorite Pride of Portland member or order online by clicking here! 
Discounted hotel rates available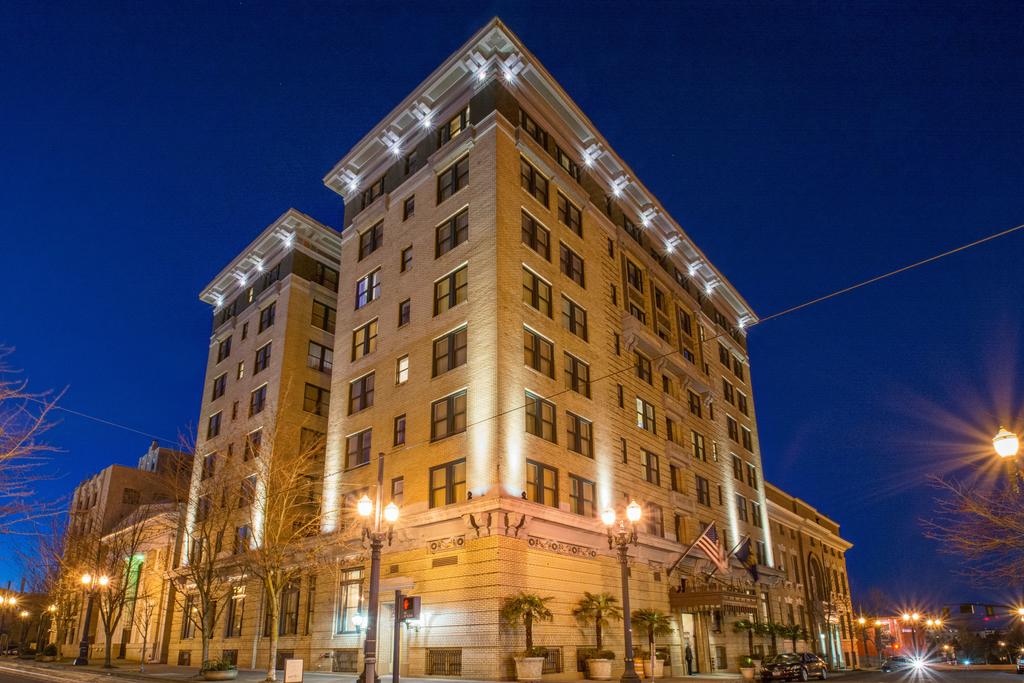 Coming from out of town and thinking about spending the night? Have plans to close down the Afterglow? We have special hotel rates available at Portland's Hotel deLuxe just for you! This vintage glamour hotel is a less-than-five-minute walk to the Tiffany Center, and is close to the many attractions of southwest Portland.
Hotel deLuxe has extended their special rates for our show! Rates are $179 per night for a King Feature room on the dates of October 25-27; this rate is only available until Tuesday, October 22, 2019. Please contact Courtney at the hotel directly and mention the Pride of Portland Chorus group block: Courtney Dang, Hotel deLuxe Sales Coordinator, 503-241-2128.
Questions about the show?
Please contact us at [email protected]. 
---
Our special guests:
ClassRing Quartet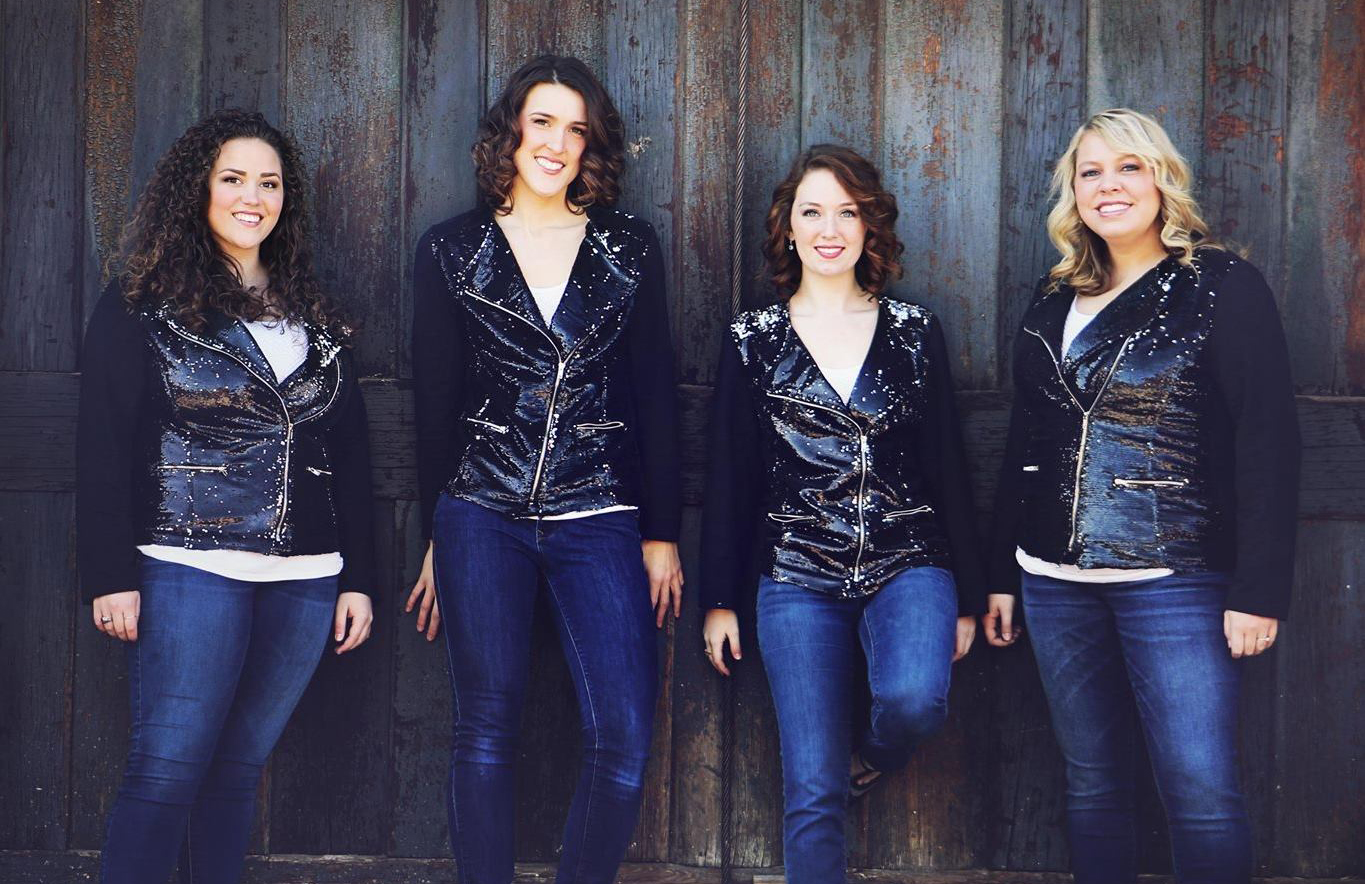 ClassRing Quartet consists of four young women who came together in the spring of 2014 to compete in the Sweet Adelines International Rising Star Contest...which they won! The quartet has since gone on to compete internationally, rising through the ranks from 8th place (2015), 4th place (2016), 2nd place (2017), and, last year when they were crowned the Sweet Adelines International Quartet Champions! 
ClassRing has performed throughout the country, and have also had the honor of teaching at various youth workshops and camps as they love the opportunity to share their music the next generation of barbershop musicians!
ClassRing members include (left to right): Mary Duncan, baritone, Kansas City, KS; Heather Havens, lead, Alide, VA; Hailey Parks, bass, Knoxville, TN; and Michaela Slamka-Johnston, tenor, Fort Myers, FL.
You don't want to miss your chance to see this fun and dynamic quartet live! Get your tickets today.
---
Happenstance Quartet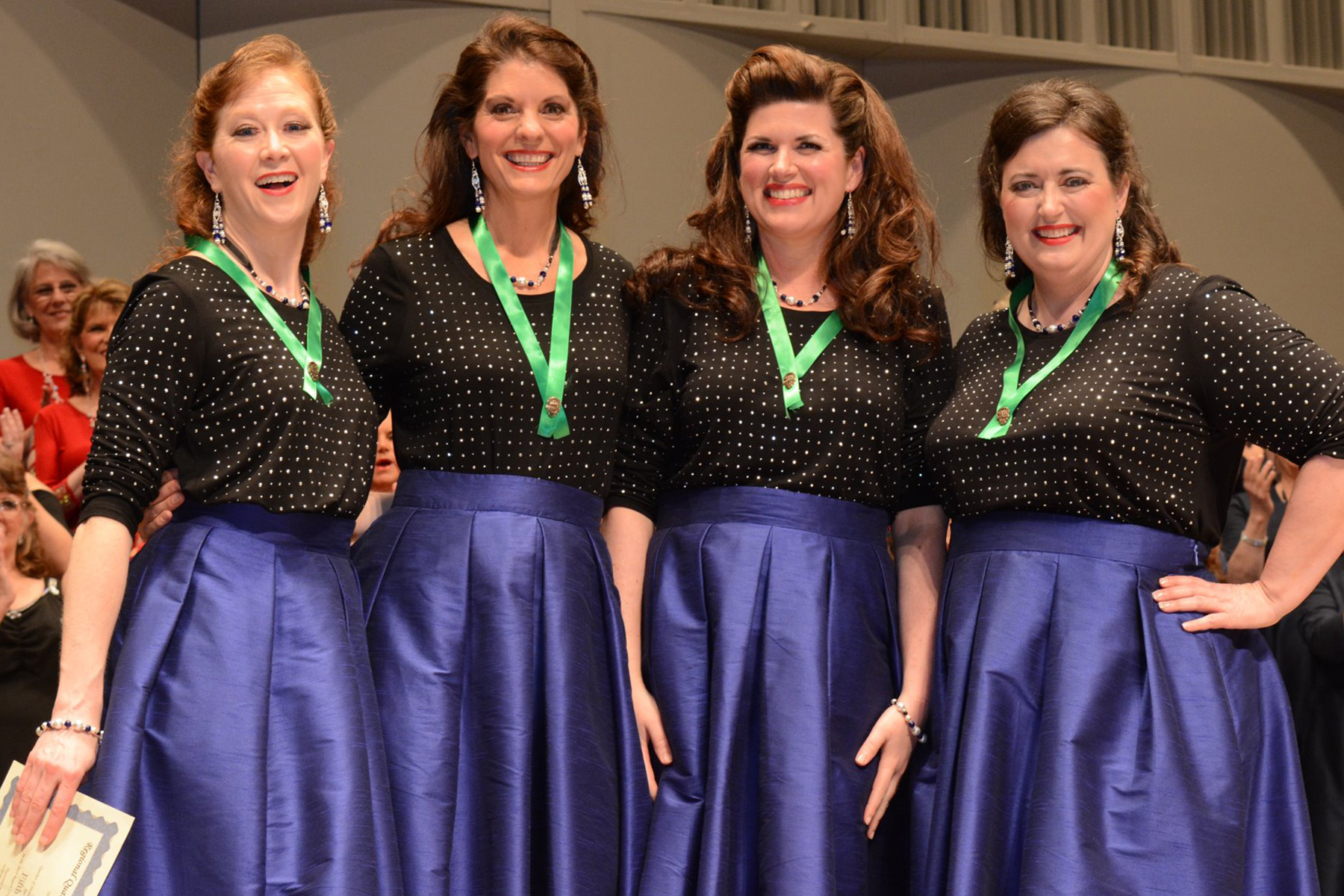 Happenstance Quartet has made quite an impression in the local barbershop scene since they first formed: 
•  2019 Sweet Adelines International Region 13 5th Place Quartet
•  2018 Great Figgy Pudding Caroling Competition (Portland, OR) 1st Place Winners
•  2018 All Northwest Barbershop Quartet Contest, 6th Place Medalist
You'll love their fun and engaging personalities, plus their repertoire, which spans traditional barbershop, jazz, swing, and pop. 
---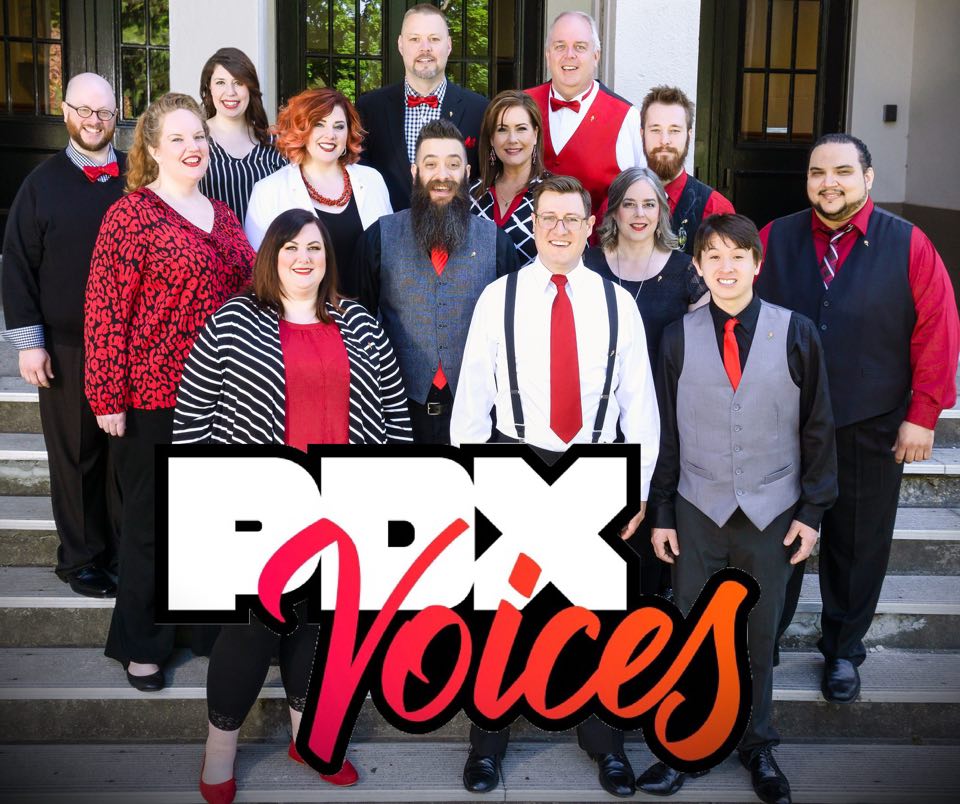 PDX Voices
PDX Voices is a new group that is part of the Barbershop Harmony Society's "everyone in harmony" philosophy: a mixed barbershop chorus.
Formed early this year, PDX Voices had their debut performance on Pride of Portland's Friends & Family Show in March, then went on to post the highest score at the Evergreen District's Division IV Mixed Chorus contest in May. Since then, the group has been featured guests on numerous shows where they have impressed audiences with their fun repertoire and excellent singing!