Meet Us In St. Louis!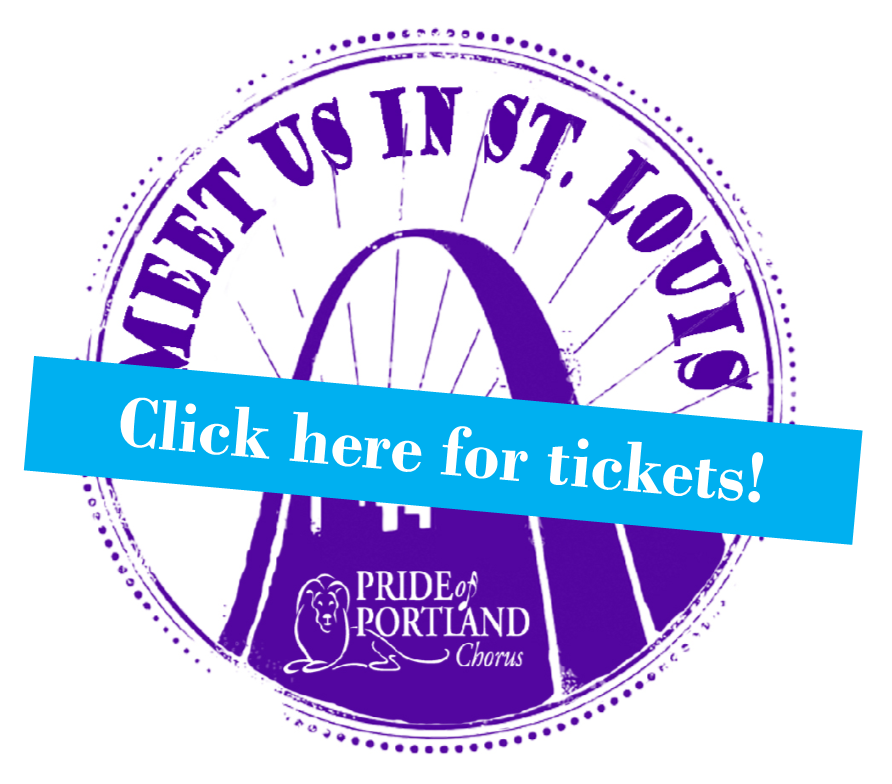 Join Pride of Portland Chorus as we wind up our journey to St. Louis and the 2018 Sweet Adelines International Competition!
Saturday, October 6, 2018  |  3:00 pm matinee ONLY!
Richard R. Brown Fine Arts Center
950 SW 5th Avenue in Canby, OR
Tickets
$25: general admission

$15 students/seniors (65 and older)

$50 for VIP tickets which include premium, reserved seating; a champagne reception with a light buffet; and the opportunity to mingle with Master 700 Director Ryan Heller, Renegade Quartet, LiftOff! Quartet, and other featured talent. But wait! There's more! VIPs will also receive a 10% discount on the purchase of any merchandise for sale at the show. We are only offering 50 of these amazing VIP seats, so don't delay and get yours now.
Afterglow
The fun continues after the show! Join us for for food and festivities at our Afterglow at the nearby Canby Adult Center. Tickets are only $15, and include dinner. Additionally, we'll have fun performances by our guest quartets, as well as a handful of other local quartets. Throw in a 50-50 Raffle, cash bar, and "tag zone," and you know you need to be there! Tickets are available for purchase here.
Questions?
Please contact us at [email protected]. And if you want to send a flyer to a friend...here you go!
---
Our special guests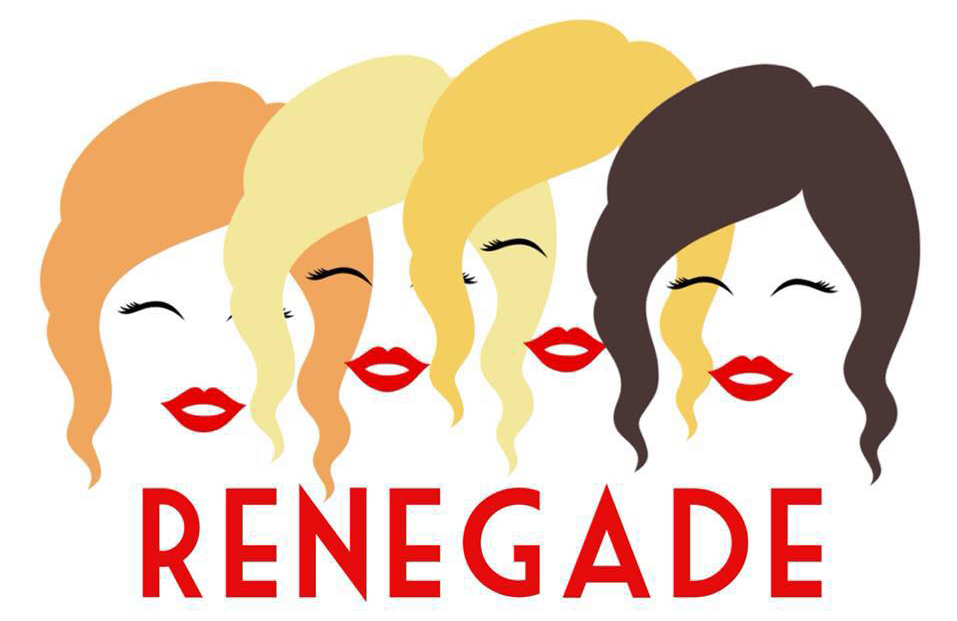 After just six months together, Renegade Quartet flew out of the starting gate and won the 2017 Harmony Sweepstakes Northwest contest. They then placed high enough at the North by Northwest Region 13 competition to be named a Wildcard for Sweet Adelines International's 2017 Competition, where they finished 11th and had the honor of mic testing for the Sweet Adeline Quartet Finals. 
Since the finals last October, Rachel, Alena, Holly and Bethany have been VERY busy: they hosted the 2018 Harmony Sweeps, taught and were coached at Harmony College Northwest, headlined numerous chapter shows, taught youth workshops, made a t-shirt AND a live CD! Now they're gearing up for St. Louis, and Pride of Portland is proud to be part of the Renegade Fan Club.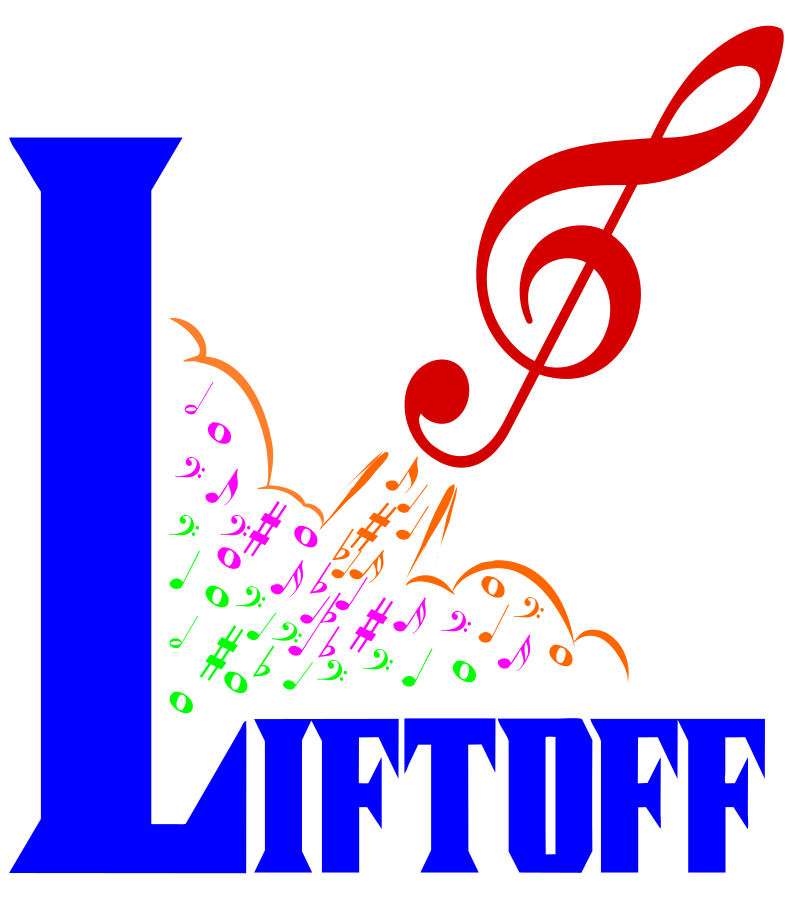 LiftOff Quartet is the 2018 North by Northwest Region 13 champion quartet. The foursome are all experienced barbershoppers, but their first contest together as a quartet took place this past April when they brought home the gold. 
Since April, LiftOff has been very busy! They've attended Harmony College Northwest, had lots of top-tier coaching, and enthusiastically embraced their journey to St. Louis. Between them they represent six choruses, including Pride of Portland, and we're very honored to have them on our show.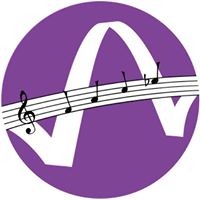 Bridge Town Sound (BTS) Chorus, directed by John Burri, aspires to be the premier men's a cappella chorus in the Pacific Northwest, serving the Portland-Vancouver Metro area (and beyond). BTS has won the all-Oregon Barbershop Chorus Contest numerous times, most recently in April 2014.
BTS is the performing chorus of the Portland Metro Chapter of the Barbershop Harmony Society. The Portland Metro chapter was founded in 2001, with the intent to create the premier barbershop chapter in the Portland area, to host high-quality shows featuring the best performers in the country, and to sponsor a top-notch chorus and numerous quartets....all of which they have definitely accomplished.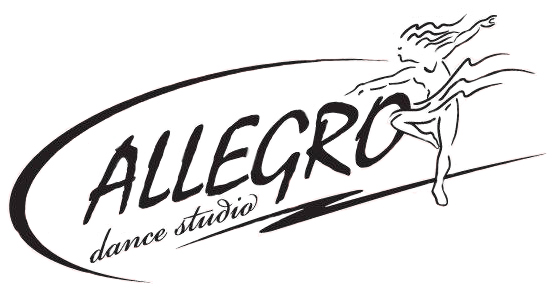 Allegro Dance Studio is located in Canby, Oregon. They offer instruction in a variety of dance styles and performance art to students from 3 years old through adult, including ballet, tap, jazz, contemporary, modern, hip hop, aerial, acro, and musical theatre. 
For more information on classes and rates, visit the Allegro Dance website.